Jimmy Kimmel Holds His Baby Billy For A Monologue About Healthcare
Keep Reading ↓
Jimmy Kimmel is considered to be one of the bravest amongst late-night show hosts.
It takes guts to constantly raise an opinion about the government in such an intense political environment. The American talk show host has attracted a large part of his audience by being very outspoken about many issues, most recently being healthcare, since dealing with the health issue of his son.
The host of Jimmy Kimmel Live! with his son, Billy in his arms returned to the show on Monday.
Kimmel has been making a list of all the help from guest-hosts for his show a few times in the past weeks while helping his son Billy recover from his heart surgery.
During his show, Jimmy gave viewers an update on his son's improving health and again calling on Congress to fully fund the Children's Health Insurance Program.
With an emotional tone in his voice, Jimmy joked, "Daddy cries on TV, but Billy doesn't. It's unbelievable."
He then continued by thanking doctors and nurses at Children's Hospital in Los Angeles saying, "treated Billy — and not just Billy, many kids, with so much caring and compassion — children from every income level, whose health is especially threatened right now because of something you probably never heard of. It's called CHIP."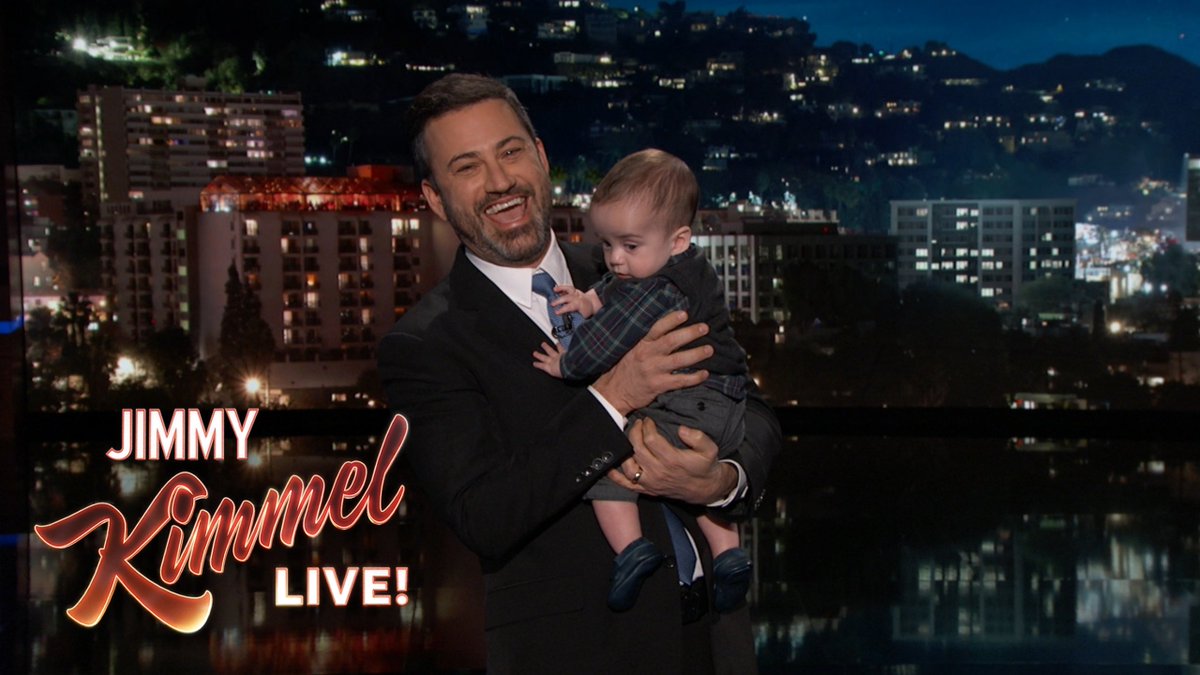 Kimmel said that CHIP, or the Children's Health Insurance Program, covers about 9 million American kids whose "parents make too much money to qualify for Medicaid but don't have access to affordable coverage through their jobs, which means it almost certainly covers children you know."